Among our road transport services you can find:
Full load shipment organization
We operate a wide range of freight vehicles from 1 pallet capacity vans to 40 pallet capacity trailers, as well as special bodied trucks, e.g. walkingfloor, kipper, tank trucks.
Part load shipment organization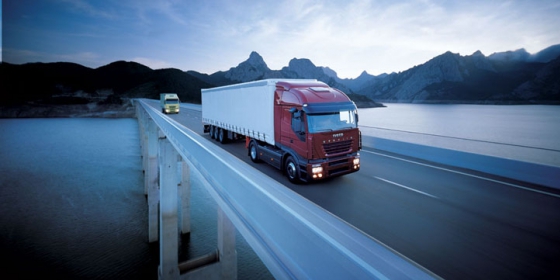 Smaller size cargo is grouped with other consignments, ensuring that your shipments are delivered in the most cost-effective way.
Groupage shipment organization
We offer road transport with regular departures several times a week, so your small packages will be delivered to you or to the recipient within the shortest possible time and in the most cost-effective way.
Oversize load shipment organization
Our company's operation extends to all countries in Europe. Our fleet's versatility allows the arrangement of the most appropriate trailers and equipments for your specific transport functions. This enables us to offer the best solution to our customers from technical perspective and of cost-effectiveness.
Our clients are always informed as soon as the consignment is picked up or unloaded, and up-to-date information on the goods' whereabouts is also being made available throughout the whole process of transportation.
If required, our colleagues will contact your foreign partner, so you just have to sit back and wait for the arrival of goods.
Put our service to the test. Inquire about our great offers without any commitment on one of our contacts.